Discover Ireland with Ireland's original and best Subscription Box!
Our favorite ever November curation for Thanksgiving ships next!
Until Sunday only -Grab your free MyIrelandBox!
The coveted Irish Sheep-themed🐑 MyIrelandBox is free with all new 6 and 12 month plans! RRP $65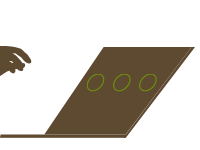 Choose your 1, 3, 6 or 12 month plan.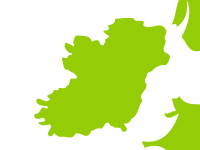 We'll ship from
Dingle, Ireland
MyIrelandBox ships on the 10th of every month with tracked shipping!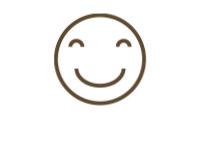 Stalk the postman!
Open, Read, Enjoy, Gift
☘️ I love Ireland - I love our culture and traditions. It has become my happy mission to share it and I now feel that I have begun a game of 'joy ping pong' across the Atlantic Ocean. We bring joy to doorsteps in the USA and Canada and further afield and in turn, our members send joy back to us with their wonderful complimentary emails, Facebook Group comments, and Trustpilot reviews.....
Featured MyIrelandBox this week: The August 'Relaxing at The Cliffs of Moher' MyIrelandBox
I called a friend of mine last Summer and asked her what she was up to. Her reply was that she was 'Relaxing on the Cliffs of Moher'! It sounded so wonderful, and I thought of our members and how all would love to relax at the Cliffs. I decided to bring this experience to their doorsteps this Summer.
~ Book: Alice Taylor – Books from the Attic – Innishannon, Co. Cork. To me, relaxing means with a book! Alice has included poetry that I love, stories that fascinate – be it about fairies or animals or folklore or her own childhood - a little bit of history and the list goes on.
~ Hassetts melt in the mouth Irish shortbread - County Cork
~ Worry stone – Connemara Marble – Connemara, Ireland – hundreds of millions of years old! If you ever feel a little anxious, lost, or lonely this special worry stone will help you along
~ McNutts of Donegal linen scarf – County Donegal
I have wanted to send to members this linen scarf for so long! A little bit of comfort whilst relaxing.
~ Cliffs of Moher Postcard Set - Made in Dingle
Designed by my good self – I love sending you unique surprises that I design. I wanted a more faded and contemporary look to the images, and I think they work so well.
~ Secret family recipe: Aunty Anne-Marie's Irish Cream Liqueur Buns!
Whenever she visits, we are so happy here in Dingle – she and my mother make the best Sunday roasts with Yorkshire puddings and unbelievably divine roast potatoes and when she whips up these cupcakes and adds a dash of the ole Baileys or other Irish cream Liqueur to the icing for the adults, we are in heaven. She has made these cupcakes since she was a child in Co. Tyrone.
All worth over $70 USD.