The Original Irish Subscription Box
Dingle, Ireland
The October theme is  'Cois Tine' 
'By the fireside' of the family pub
Use IRELAND10 FOR 10% OFF
DAYS LEFT TO ORDER THE OCTOBER
'COIS TINE' (by the fireside of the Irish Pub) MYIRELANDBOX ... 
JOIN TODAY FOR 10% OFF ALL 3,6 and 12 MONTH PLANS USING CODE IRELAND10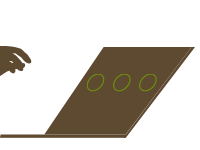 Choose your 1, 3, 6 or 12 month plan.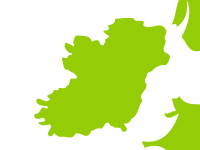 We'll ship from
Dingle, Ireland
MyIrelandBox ships on the 10th of every month with tracked shipping!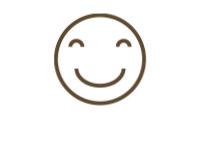 Stalk the postman!
Open, Read, Enjoy, Gift
Message from founder Katharine: 

I have curated monthly MyIrelandBoxes since I dreamed up Ireland's first Irish subscription box in 2013 and it brings me so much joy to know that I am bringing, and have brought, happiness to tens of thousands of doorsteps in the USA and Canada from our little town of Dingle, Ireland since 2013! We now have a beautiful team that is passionate about sharing the culture and traditions that surround us here in Dingle and throughout Ireland. Join us - you will love it like so many do.  We will bring you, along with our existing and treasured members, on a journey of discovery of Ireland every month, through a thoughtfully curated selection of unique Irish made treasures: it could be a handmade sheep, delicate Celtic jewelry, tasty Irish treats, smells of Ireland, surprises to relax you, ceramics, handmade scarves, and accessories and so much more!
Grá from Dingle ~ Katharine
MyIrelandBox - The Original Irish Subscription Box - est. 2013 & based in Dingle, Ireland..
Featured MyIrelandBox this week: The June 'Islands of Ireland' 2021 MyIrelandBox
The theme we chose for June was '𝘛𝘩𝘦 𝘐𝘴𝘭𝘢𝘯𝘥𝘴 𝘰𝘧 𝘐𝘳𝘦𝘭𝘢𝘯𝘥'. We wanted to take our treasured members on an 𝐢𝐬𝐥𝐚𝐧𝐝 𝐡𝐨𝐩 around Ireland and educate them on the bounty of 𝘵𝘳𝘢𝘥𝘪𝘵𝘪𝘰𝘯𝘴, 𝘢𝘯𝘤𝘪𝘦𝘯𝘵 𝘮𝘰𝘯𝘶𝘮𝘦𝘯𝘵𝘴, 𝘩𝘪𝘴𝘵𝘰𝘳𝘺, 𝘸𝘪𝘭𝘥𝘭𝘪𝘧𝘦, 𝘴𝘵𝘰𝘳𝘪𝘦𝘴, 𝘮𝘶𝘴𝘪𝘤 and so much more that one discovers when each place is visited.  
𝐎𝐮𝐫 𝐢𝐬𝐥𝐚𝐧𝐝𝐬 𝐚𝐫𝐞 𝐛𝐞𝐚𝐮𝐭𝐢𝐟𝐮𝐥 and I was thrilled to 𝐛𝐫𝐢𝐧𝐠 𝐞𝐯𝐞𝐫𝐲𝐨𝐧𝐞 𝐨𝐧 𝐭𝐡𝐢𝐬 𝐣𝐨𝐮𝐫𝐧𝐞𝐲. 
~ 𝐬𝐞𝐚 𝐬𝐚𝐥𝐭 𝐜𝐫𝐢𝐬𝐩𝐬,
~ 𝐡𝐚𝐧𝐝 𝐬𝐭𝐢𝐭𝐜𝐡𝐞𝐝 𝐩𝐮𝐟𝐟𝐢𝐧,
~ 𝐩𝐮𝐟𝐟𝐢𝐧 𝐤𝐞𝐲𝐫𝐢𝐧𝐠,
~ 𝐯𝐢𝐫𝐭𝐮𝐚𝐥  𝐭𝐨𝐮𝐫 of The Ring of Kerry that brought everyone to 𝐓𝐡𝐞 𝐒𝐤𝐞𝐥𝐥𝐢𝐠 𝐑𝐨𝐜𝐤 where the puffins currently reside and to Valentia Island where the amazing tetrapod footprints can be found. 
~ K𝐚𝐭𝐡𝐚𝐫𝐢𝐧𝐞'𝐬 𝐛𝐨𝐨𝐤𝐥𝐞𝐭 & 𝐥𝐞𝐭𝐭𝐞𝐫 (I wrote a lengthy 𝐛𝐨𝐨𝐤𝐥𝐞𝐭 that informed everyone about each island and especially loved writing about the 𝐁𝐥𝐚𝐬𝐤𝐞𝐭 𝐈𝐬𝐥𝐚𝐧𝐝𝐬 and the 𝘵𝘳𝘢𝘥𝘪𝘵𝘪𝘰𝘯𝘴, 𝘮𝘶𝘴𝘪𝘤 𝘢𝘯𝘥 𝘴𝘵𝘰𝘳𝘪𝘦𝘴 that came from there.
~ 𝐈𝐫𝐢𝐬𝐡 𝐦𝐚𝐝𝐞 𝐬𝐞𝐚 𝐬𝐚𝐥𝐭 𝐟𝐮𝐝𝐠𝐞, 𝐚 𝐬𝐞𝐜𝐫𝐞𝐭 𝐟𝐚𝐦𝐢𝐥𝐲 𝐫𝐞𝐜𝐢𝐩𝐞 𝐚𝐧𝐝
~ 𝐛𝐞𝐚𝐮𝐭𝐢𝐟𝐮𝐥 𝐢𝐦𝐚𝐠𝐞 𝐨𝐟 𝐭𝐡𝐞 𝐁𝐥𝐚𝐬𝐤𝐞𝐭 𝐈𝐬𝐥𝐚𝐧𝐝𝐬 for members to send as a postcard or to frame.  
*

New 3 month plan members received free gifts shown here: coin purse and chocolate. 
All worth over $70 USD.